So I've been looking through some Aussie Crochet blogs for a bit more local influence. Makes sense really; seasonally, terminology  and shopping wise, not to mention supporting my local crafty blogging community. And I thought I would share.
Suburban Jubilee – I feel like I just been on a journey with Jubilee, there is more than crochet and I loved the balance. Lots of yarn and project as well as glimpses of the Grandkids.  Yarn and pretty stuff!
Crochet kitten – A good blog – for blogspot – great pictures and original free patterns.
thedovenest – Lots of craft on this page, great pictures and her approach to crochet really suits my style, intuitive with many project on the go at once…
littlewoollie – A feast for a crocheters eyes, great pictures and colours. Once again, a lot of things on the go and the large number of pics really appeals to me.  Great colour crochet!!
The royal sisters – I love the Aussie content and the support of the Aussie wool industry.
Katies kitchen blog – I wouldn't call this a crochet blog, but she is very good at Granny squares and the crochet and quilting are nice eye candy
howtocrochetaheart.blogspot.com.au/ – A very good learn to site. Original patterns and great pictures.  Call out for pattern testing
Crafts Mum Ship – Lots of great crafts and pictures. Mummy stuff too.
Future girl – Free patterns for crochet and knitting
gege crochet – Original patterns for crochet and felting
So that would be my first ever "10 best … " list. it's as much a reference for myself as you. I'm going to keep building on it, feel free to add more into the comments and I will most likely do a part 2.
meanwhile, here is a sneak peak at my current project…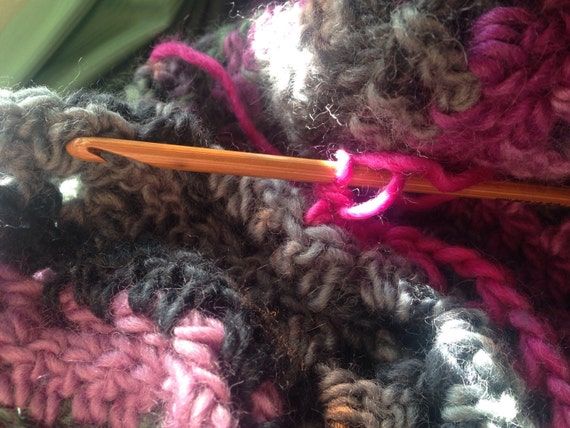 I love this yarn!
Enjoy!